Corroborree Billabong Mary River System
Had a good mate Matt and his family visit and managed to sneak out to Corroborree for a day
.
Managed to get him on to a fish or 2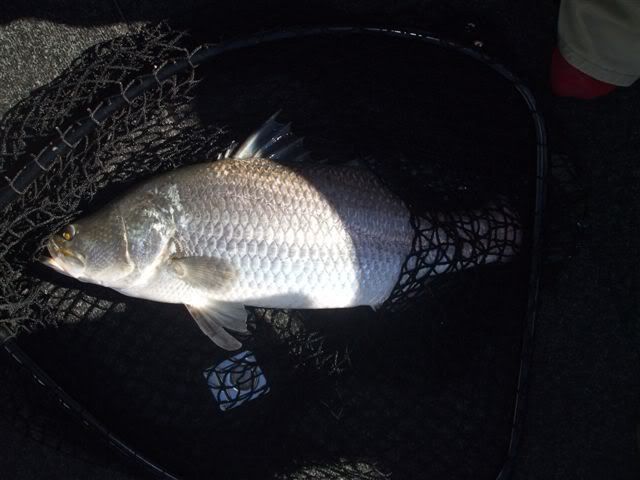 Matt's 63 cm.
Saw a Croc or two....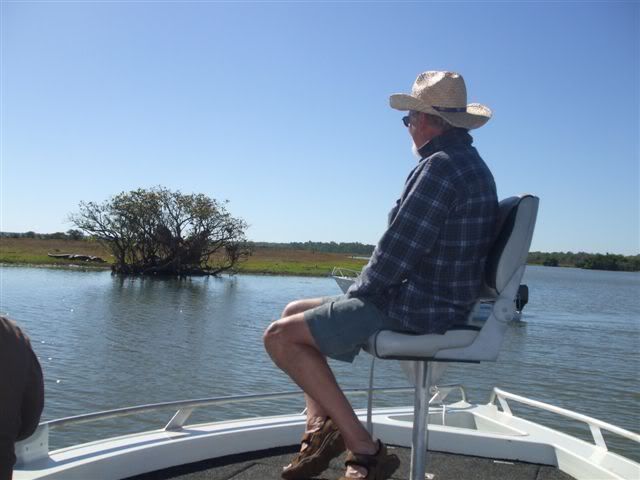 Matt's Dad
Large Saltwater Crocodile
Had a few come for a closer look, this one swam fair across the billabong to check us out while we were having lunch!
Hard to judge size and distance in the pic but the croc was 3.5 -4 m and got within 20-30m (closer than in the pic).
Matt took way more pics than me so more to come!