Well it has been a good couple months (way too long) since I've been fishing, and I'm heading up to Cape Hilsborogh camping for the long weekend this weekend. Also had reports that there have been some good fishing.
Here is some photos of the area
This is wedge Island (the one I'll be fishing off from 1430 - 1800)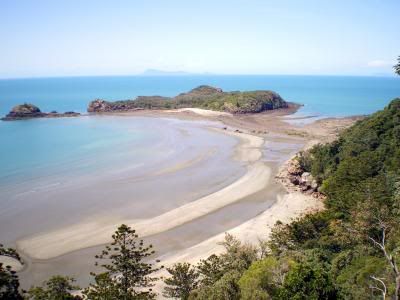 Note the deeper drop offs and reedy looking areas on the outside of the Island and just out of the bay
Here I've marked the areas the good fish should be at (and arrowed the way I'll be casting)
Here's an overview of the place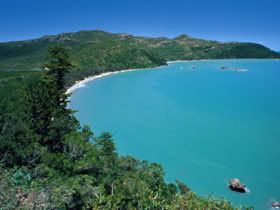 Sweetlip have been taken of the beach in the bay in the holes on lures and live bait, some massive flathead around, Jewfish been taken alot at night (keen to get my first if I'm lucky) and a couple hours before low tide I'll walk across the bay (10min walk at most) with my big 13' Surf Rod and fish of the rocks in the ocean andhope for some Mackerel, Cod, Trevally, Salmon and other reef fish that are around
Already rigged up 7 rods. There are 2 Surf Rod I'm gonna put some live bait on and cast off into the ocean on Wedge Island, then flick some lures around and hope for some Sweetlip or Flathead.
I'm out for 3 days so photos will be a while
Mitch